Toronto Island Map
Directions to Toronto Island
The islands are located directly across downtown Toronto.
Most people get to the islands by ferry. Read about ferry information and schedule. You can also get to the islands by a tender or water taxi. Note that the tender and water taxi do not leave from the main ferry terminal - see map below. Alternatively you can also take a kayak a canoe or a private boat. You cannot swim across, don't even try - it's dangerous, long and cold!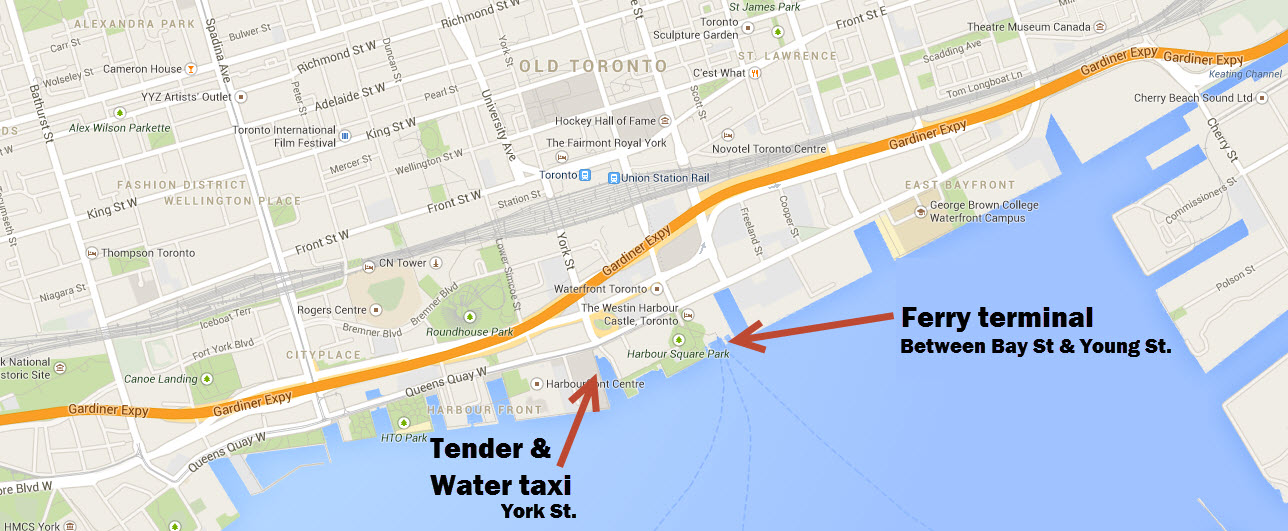 Travel tips
As with most attractions around major cities the best way to get there is by using public transit. The ferry terminal is easily accessible by public transit whether you're coming from the city of Toronto or from the surronding areas.
By TTC or GO transit: Take the subway or GO train to Union station. It's a ten minute walk from the ferry docks at the foot of Bay Street.
By car: Parking around the ferry terminal is shamefully expensive. It can cost $20 - $30 for the day. Parking lots get full quickly so it may take some time to even find one with an empty spot, which isn't fun in heavy traffic. It's much cheaper to take the train or subway.
Map of the island